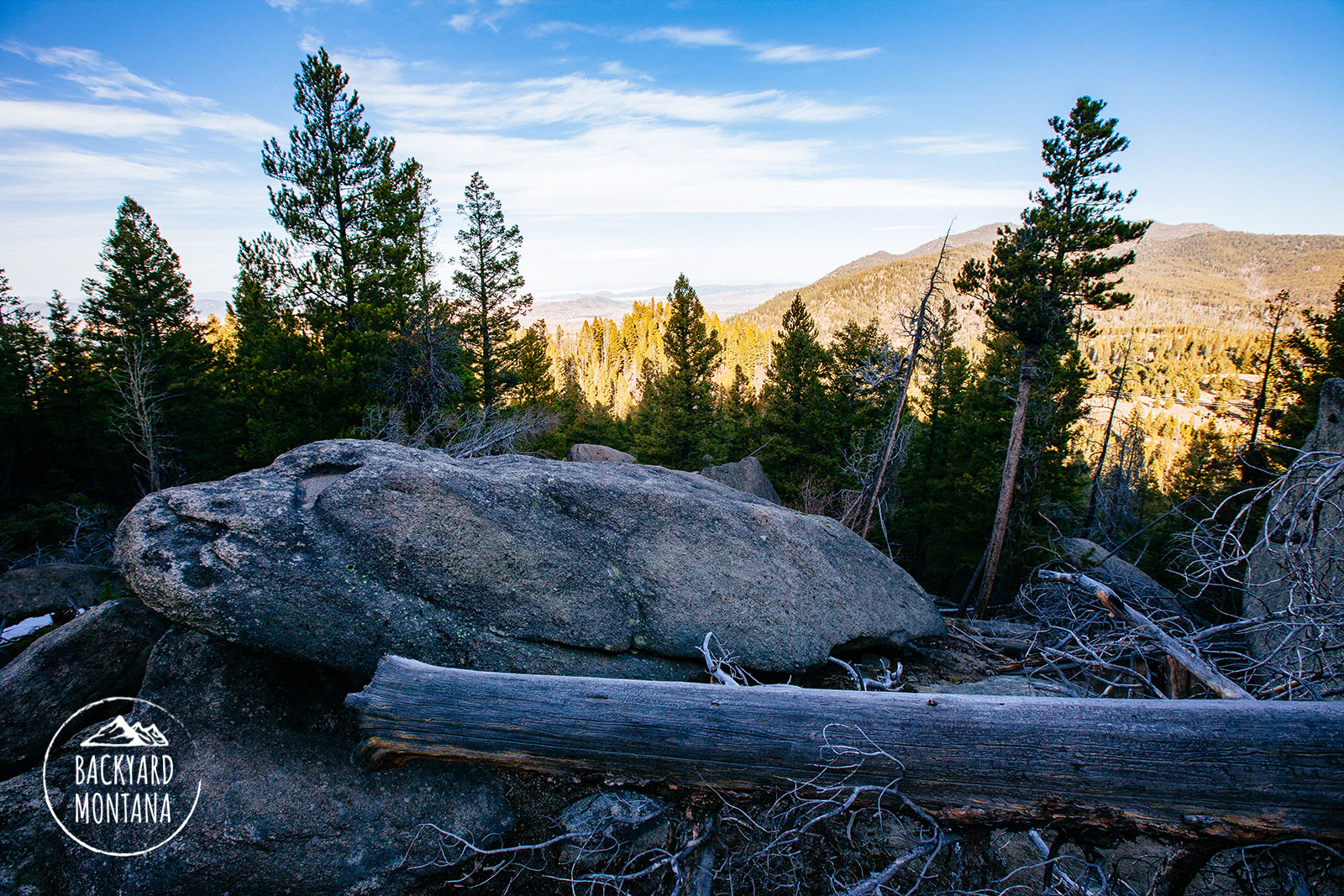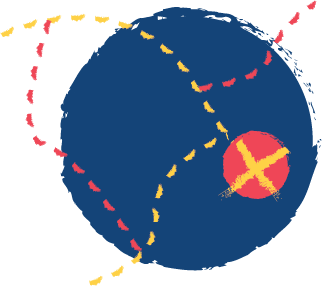 Since this hike is listed as a point to point hike, you can start this at either end. We began from Homestake as we find it a little steeper than starting from Pipestone.
Starting from the Homestake trailhead, you meander towards a small creek. After crossing the creek the trail ascends. The trail eventually travels below power lines and beside an old electric building. From here the trail meanders through lodgepole pine forests. The trail can be very dry and even sandy at times. Along the trail, you can take in unique rock formations that are part of the Boulder Batholith. The batholith is the name for intrusive igneous rock. This rock was once magma deep in the earth's crust. Over time the surface eroded and these rounded rocks became exposed. There aren't too many views along this trail until reaching the highpoint, which is roughly 5-miles into the hike. The last ~1-mile before the highpoint is heavily switchbacked. Once at the top, you'll notice quite a few sizeable batholith boulders. From here, you'll descend down into slightly denser forests. There are a few small views along the way out. We find this side of the trail to be much more gradual which makes a great descent out to Pipestone.
Although this trail doesn't have huge views, it is great exercise and fantastic year-round.