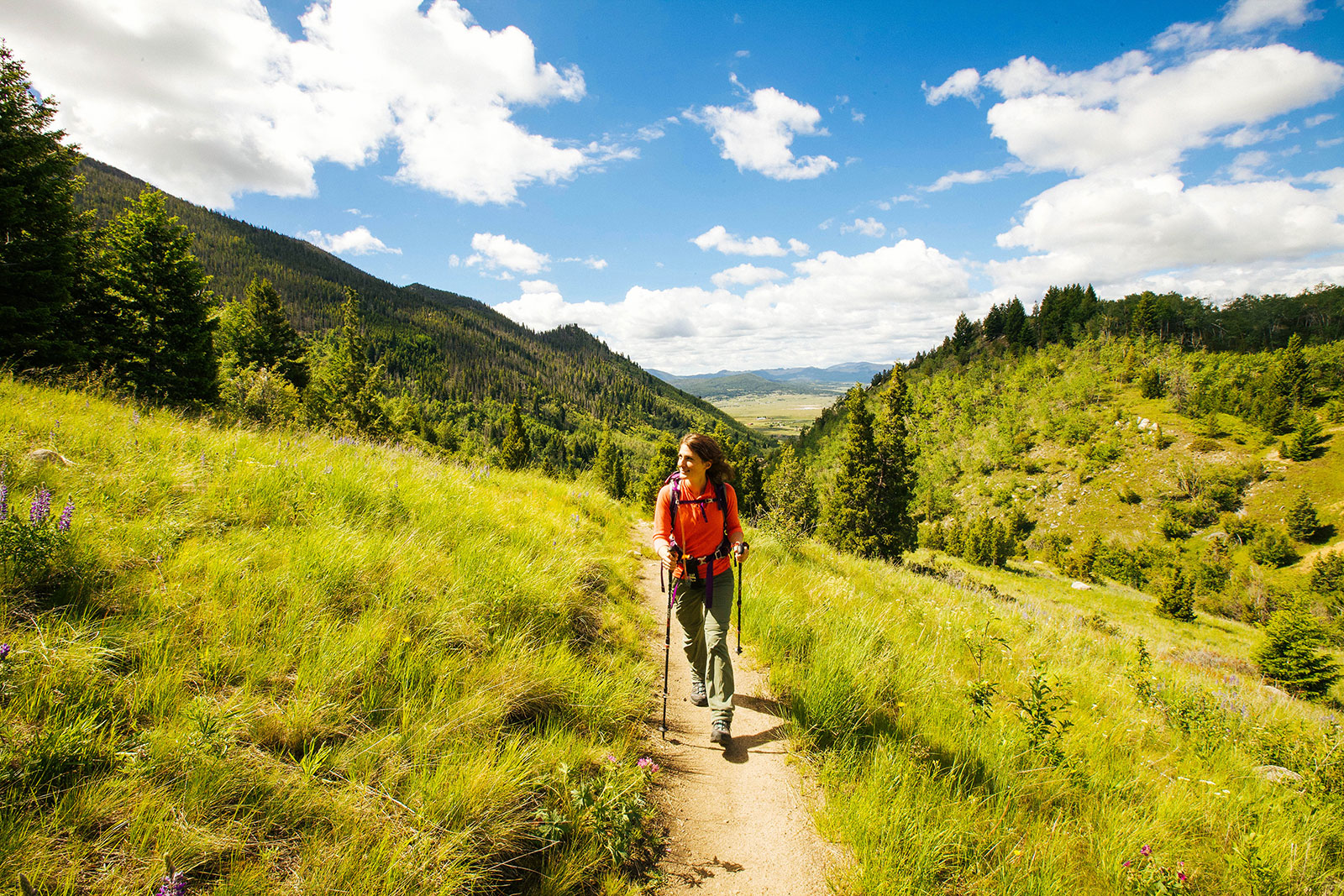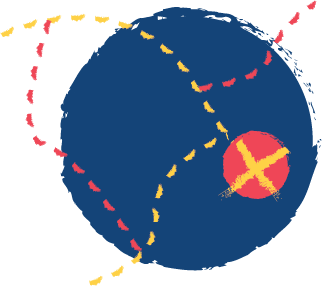 Maud S Canyon Trail to the Continental Divide is a great 8-mile hike with a fair amount of elevation gain.
The Maud S Canyon Loop begins at a well-marked trailhead. From the trailhead, you can take two routes: one that goes straight up to the train tracks, or the winding trail that has informative historical plaques. We prefer the winding trail to add a little bit more length to the hike. Once at the top of the train tracks, you have two more options: take the left trail which is shorter but steeper, or take the right trail which winds closer to the East Ridge (which is part of the Continental Divide).
Once at a highpoint about halfway up the Continental Divide, there is a sign to either continue on the Maud S Loop or follow the trail connecting to the Continental Divide Trail. Take the trail up towards the Continental Divide. This part of the trail is very steep. You travel through an aspen forest for a brief period before entering the lodgepole pine forests. The last ~1-mile until you reach the Continental Divide Trail (CDT) is noticeably dry and has unique rock formations that are part of the Boulder Batholith. Read more about the Boulder Batholith here.
At the top, you have great views of Butte, the Anaconda Pintler Wilderness, the Flint Range, the Boulder Range, and more.