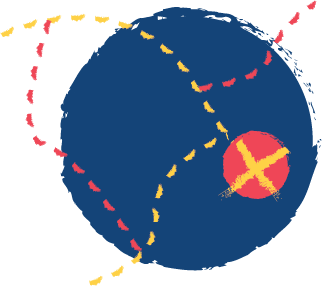 Pioneer Lake in the Beaverhead Mountains of Montana is a great long day hike or backpacking trip. The coordinates we provide are a great starting point. If you have a high clearance vehicle, you can get up a little further on the double-track road this starts out on.
Note: This area has a LOT of trail intersections at the beginning. Be sure to bring a map and/or GPS with you.
Begin hiking up an old double-track road for about 1-mile and you will reach an intersection. Take a right heading north for about .25-miles and you'll hit another intersection. Take the trail heading West for about another .25-miles. At this next intersection, you will head straight on the trail you're already on which heads North West. From here the trail descends for roughly 1-mile (something to think about ascending towards the end of this hike). You'll need to cross the creek named Pioneer Creek. Less than .25-miles after crossing the creek there is another intersection which you will take the direction heading West following Pioneer Creek. The trail follows the creek which takes you by several grassy fields. After about 2-miles you'll reach the last intersection where you'll want to take the trail leading South. From this intersection, it is 1.5-miles to Pioneer Lake. You'll gain most of the elevation in this last stretch through lodgepole and spruce forests. Pioneer Lake has a beautiful backdrop and great backcountry camping options. We hiked to Pioneer Lake intending to reach the three lakes above it which are trailless.