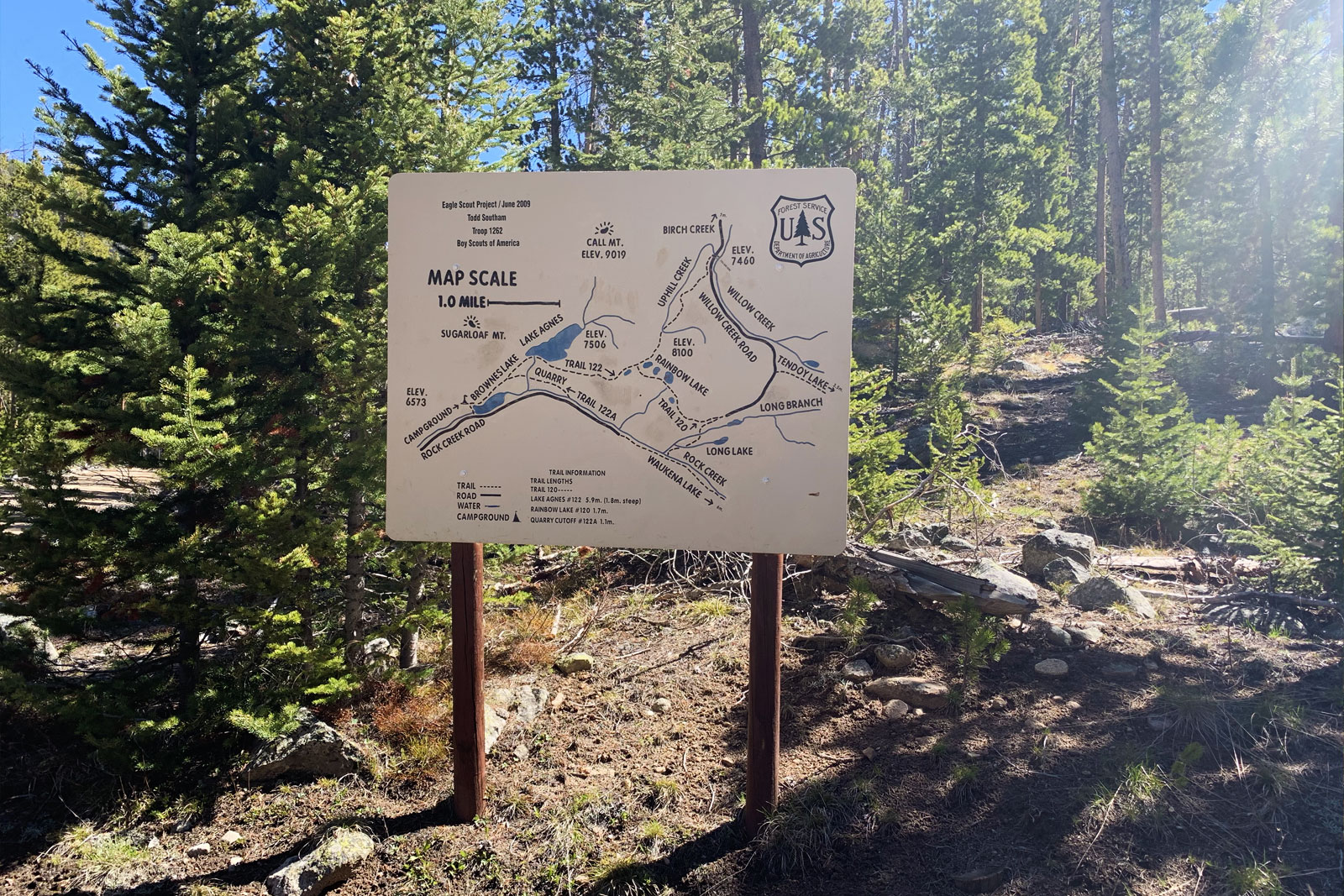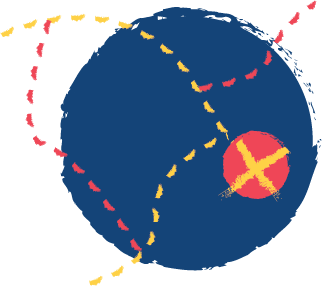 Rainbow Lake located in the Pioneer Mountains is a good family-friendly hike.
Trail from Willow Creek Road
The trail starts at a well-marked trailhead for the Uphill Creek Trail. The first part is fairly gradual and comes to an open field. There are posts marking the trail through the field. One of the posts was fallen, but you can make out a vague trail. After the field, you'll enter a lodgepole forest where you will gain most of the elevation. After about .75 miles you'll notice another field to the right of the trail. The trail pretty much follows beside this higher field for about .25 miles. At the end, you cross over to where the trail makes its way into the woods again and you hike up to a saddle. This saddle made a great lunch spot for us and has great picnic rocks. We then made our way down from the shoulder to the intersection that would take us towards Rainbow Lake. From this intersection, it is only .5 miles to Rainbow. The hiking is fairly flat and passes by a few small seasonal swamps. You'll eventually descend down to Rainbow Lake. We suggest hiking around the lake (adding about ~1 mile more to the out-and-back trip) as the opposite end has a view of Granite Mountain in the back.
Trail from Rock Creek Road (Brownes Lake)
This trail starts out crossing a bridge from the Brownes Lake outlet. You'll hike beside Brownes Lake briefly before ascending up the valley wall. This trail is pretty steep gaining quite a bit of elevation. There is a fantastic viewpoint looking down on Brownes Lake. After about .75 miles you'll cross an old road. Keep continuing up the trail and it flattens out shortly after crossing the road. Continue about .5 miles to Lake Agnes. This is a popular fishing lake that seems to be full of grayling. A magnificent fish to see. To continue onto Rainbow Lake, head northwest around Lake Agnes and follow the trail that ascends up the ridge. The trail hikes along the top of the ridge for about 1.25 miles and eventually flattens out. You'll hike along the flat plateau for a little over a half-mile until you reach a split in the trail. Here is where you take the trail leading to Rainbow Lake. This part of the trail is only a half-mile which hikes near some wetlands before descending down to Rainbow Lake. If you're looking to turn this into a loop, read the Brownes Lake, Agnes Lake, and Rainbow Lake Loop.