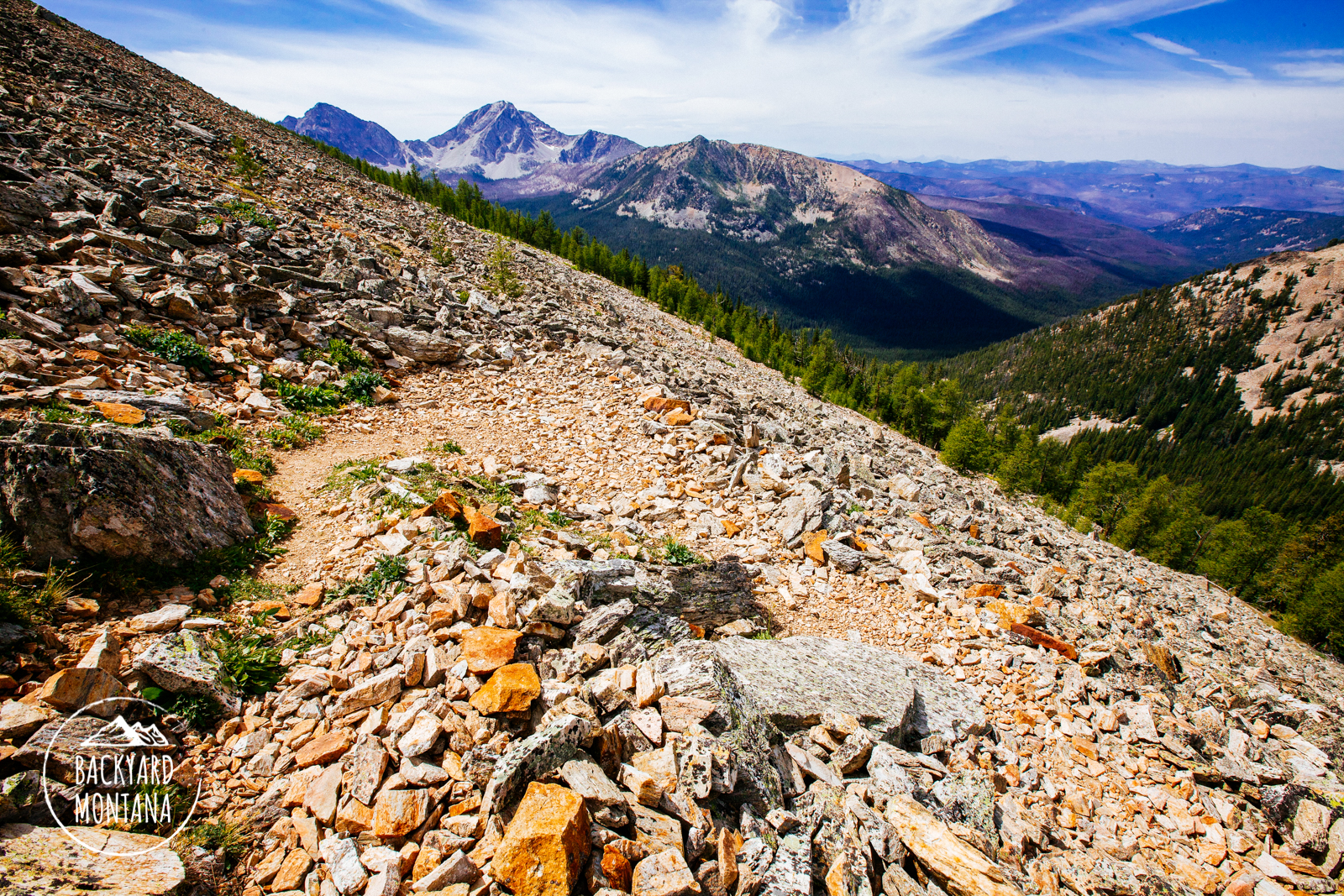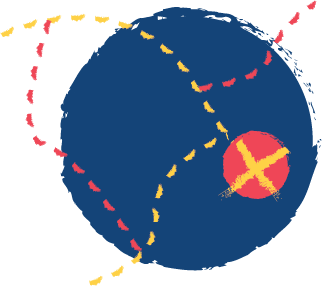 We began the Cutaway Pass hike from the Upper Carpp Creek Trailhead in the Anaconda-Pintler Wilderness.
Beginning from the trailhead, you hike for less than a .25 mile before reaching the first intersection. At the intersection, follow the sign directing towards Carpp Cr. Tr. 24 (Southeast). Hike for 2 miles on seemingly a gradual old road. After about 2 miles you'll reach your second intersection. At this second intersection, follow the direction leading towards Cutaway Pass / Hiline Trail. From here the trail begins to gain some ascent. The ascent starts out fairly gradually before leading into some large switchbacks. The switchbacks are fairly large and you gain the most elevation at this point. Eventually, it reaches a small saddle that looks down towards the Souer Creek drainage. Continue on the trail which leads to the treeline and the last switchback through the rocks. The views become phenomenal as you hike south and up towards the ridge. At this ridge is a breathtaking viewpoint where you can look down the Maloney Basin and view popular peaks such as Warren and West Goat. From here continue on the exposed trail that travels just below a small unnamed peak. You'll reach another ridgeline and continue east over the exposed rocky trail. This trail travels just below another small unnamed peak before reaching Cutaway Pass. From Cutaway Pass you have great views looking down both the West Fork La Marche Creek and East Fork Rock Creek drainages. You'll have a better view of West Goat peak and a variety of other Anaconda peaks.
Looking to add to this hike? Consider continuing onto Warren Lake by reading our Warren Lake to Cutaway Pass hike.