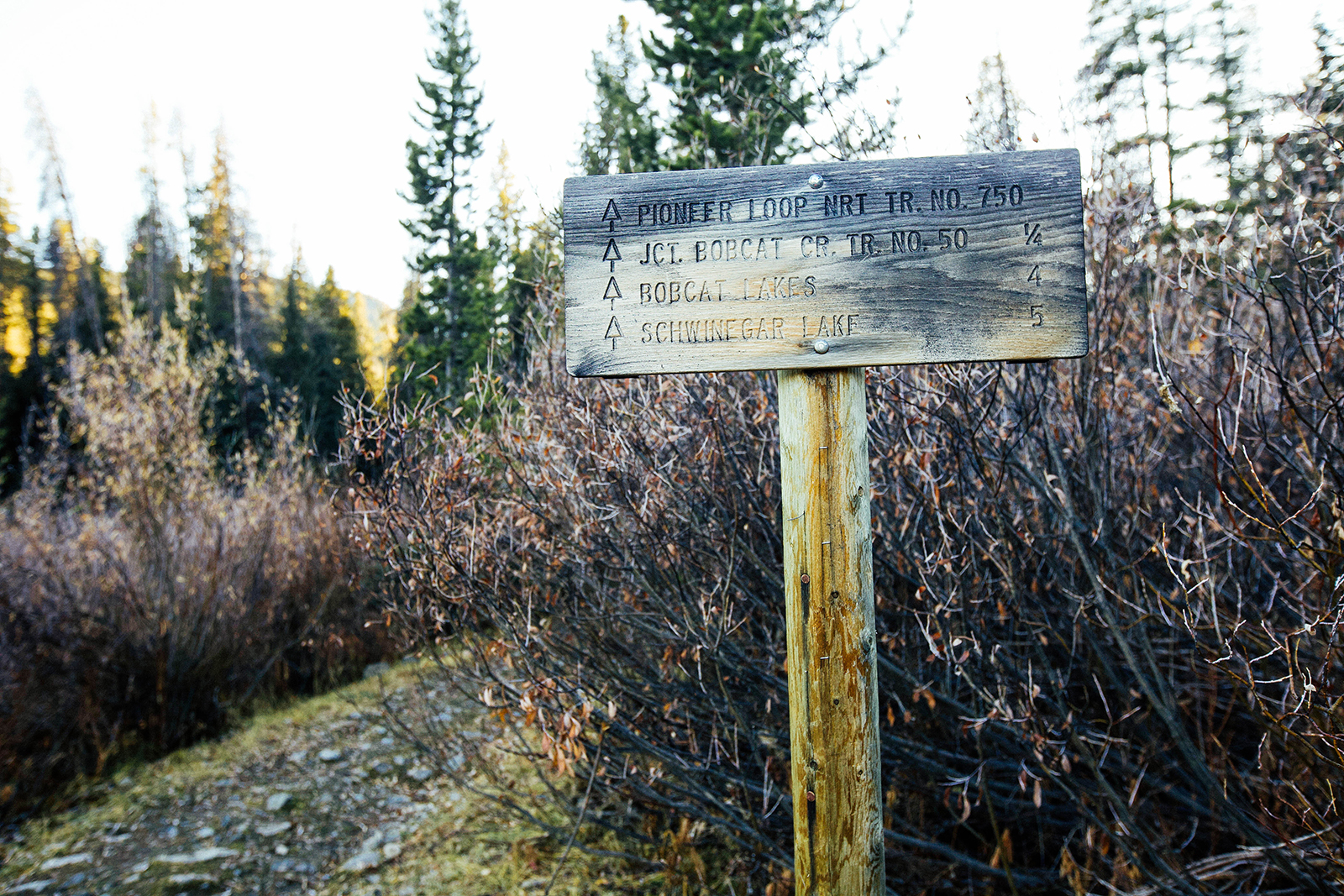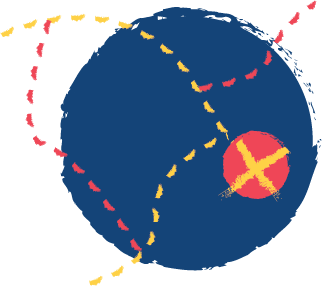 Schwinegar Lake, Grassy Lake, and Bobcat Lakes Loop in the Pioneer Mountains is an excellent hike located off the Pioneer Mountains Scenic Byway. The trailhead is very easy to get to via a well-maintained road.
Begin the hike by crossing a small creek (Bobcat Creek) and you will reach an immediate split in the trail. You can begin the hike in either direction. We chose to start out taking Pioneer Loop National Recreation Trail which follows Lacy Creek. This trail starts out fairly level and passes by an open field that had livestock grazing when we hiked this in August. After the field, you gain a bit more elevation and hike through the lodgepole pine forest without many views. This trail seemed to be frequented by 4×4 vehicles and was very rocky and dry. After about 3.5-miles you'll hit an intersection which goes to either Schwinegar Lake (West) or Odell Lake (East). Take the trail heading West to Schwinegar Lake which is about .1-miles further. Schwinegar Lake is a shallow Lake that had blooming lily pads on our visit.
Just beyond Schwinegar Lake, you will pass by a few grassy fields and there will be another intersection. This is where you get off the Pioneer Loop National Recreation Trail and take the other trail heading North towards Petengill Creek. Follow this trail North for about 1-mile until the next intersection. From this intersection, you will take the trail heading towards Bobcat Mountain and Bobcat Lakes (East). You will pass a few open fields and should see a very shallow lake. This is Grassy Lake.
After Grassy Lake, you ascend towards Bobcat Mountain. When you reach the top of the pass, you can continue to Bobcat Lakes or take a quick jaunt up Bobcat Mountain which is trailless. From the top of this pass, you will descend down onto Bobcat Lakes. There are three lakes to take in – each having a fantastic backdrop of Bobcat Mountain.
After the third lake, there is one more intersection. Take Bobcat Creek Trail heading South. From here it is downhill over a very rocky and sometimes quite steep trail. There is a brief ascent for about .75-miles which is a little surprising thinking it would be all downhill from the lakes! After the .75-mile ascent, it is all downhill and fairly steep traveling back to the trailhead. This past part of the trail travels through open lodgepole forest and passes by a unique ravine where Bobcat Creek flows through.