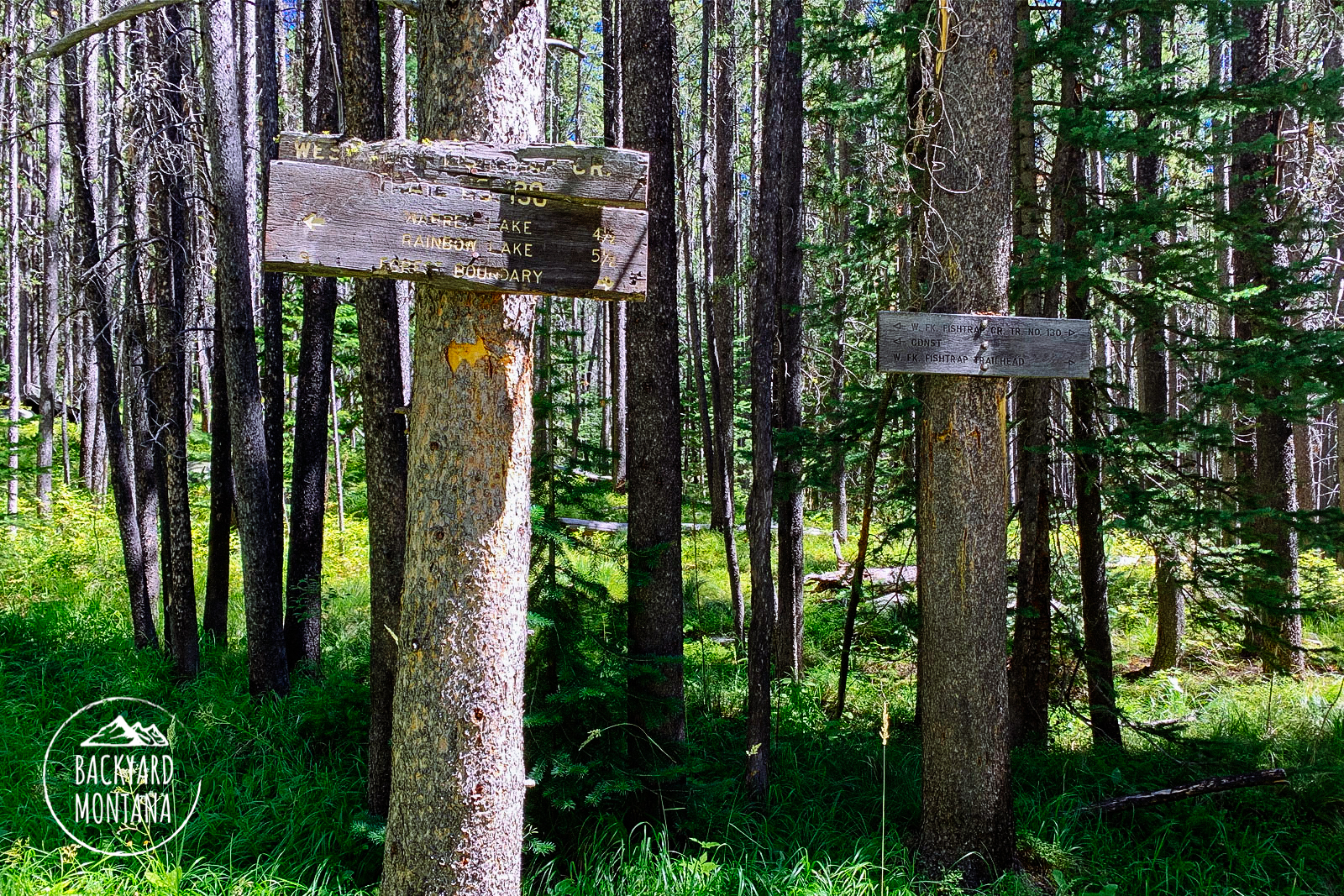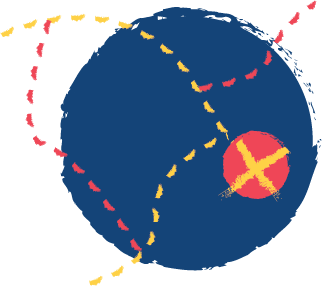 We began the Warren Lake and Cutaway Pass hike from the West Fork Fishtrap Trailhead in the Anaconda-Pintler Wilderness.
The hike to Warren Lake starts out on relatively gradual and easy terrain which passes by a lush field encompassing West Fork Fishtrap Creek. The majority of this trail is gradual which makes for quick miles for an experienced hiker. There are only two intersections, with marked signage (see image slideshow). There aren't too many views during the hike, but you do pass through a lot of huckleberry bushes a few miles into the hike. We were lucky to catch them just as they were ripe. The trail picks up noticeable elevation after the second intersection. It is about 2 miles from the last intersection to the lake which can be steep and rocky at times. There are a couple of switchbacks heading up the ridge that goes on for about .25 miles. Once at the top you can see a short descent down to the lake's edge. The views are beautiful from this lake and the sunrise hits the mountain backdrop perfectly. Surprisingly the mountain that is so prominent behind the lake is not Warren Mountain. It is an unnamed peak and Warren is behind it.
Once you pass Warren Lake, the trail switchbacks down the West Fork La Marche Creek valley. This trail follows La Marche Creek for a mile or so before you finally cross it. Shortly after crossing the creek, there is an intersection. Follow the sign that reads 'Cutaway Pass'. After this intersection, the trail has a large switchback up the hillside that becomes more gradual. You'll be able to see the ridge that the trail is directing you towards. After crossing a few creeks the trail begins the last ascent up fairly large switchbacks up to Cutaway Pass. You'll get some great views of West Goat Peak and Beaverhead Mountain. Once at Cutaway Pass, you can have views looking down the East Fork Rock Creek drainage. Follow the direction of the sign that reads 'Carpp Creek Trailhead / Hiline Trail'. This trail is very exposed yielding great views all around. Follow the ridge trail that travels just below a small unnamed peak. Once you have reached the farther ridge, you can look down into Maloney Basin. From this viewpoint, you have great views of West Goat Peak, Warren Peak, and other Anaconda mountains.
From the Maloney Basin viewpoint, continue following the exposed trail north. It's a little under a mile from the viewpoint until the trail goes back to the treeline. Once you hit the treeline there are quite a few large switchbacks before hitting the valley floor. After the switchbacks, the trail finally levels off for just shy of a mile before reaching an intersection. Follow the sign towards Carpp Creek Trailhead. From here it's a couple of miles on seemingly an old road before reaching your last intersection. At this last intersection, continue to the trailhead.