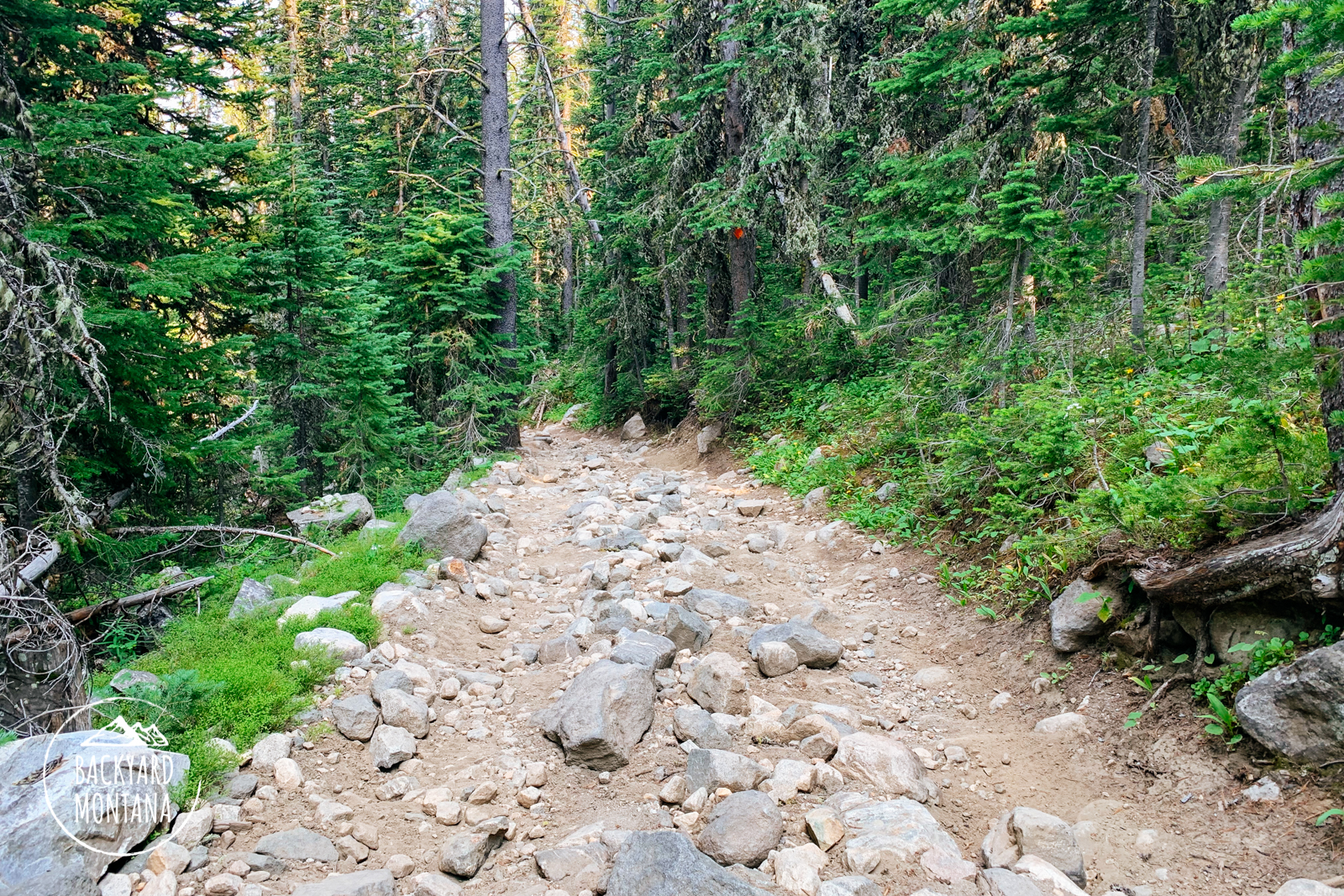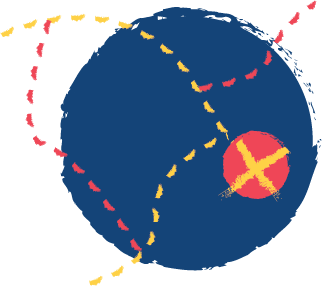 The Kid Lake, McKelvey Lake, Cliff Lake, and Mine Lake Loop in the Tobacco Root Mountains makes a great long day hike or backpacking trip. The trail begins from North Meadow Creek Trailhead and ascends fairly quickly. Since this trail is motorized, it is very eroded and rocky which isn't the easiest hiking. These first 2-miles are steep and not particularly scenic. There is an offshoot trail on this section that goes to Twin Lakes from this motorized trail. At the second intersection is where the loop starts and we ended up heading south (clockwise on the loop) towards Kid Lake. On the way to Kid Lake, we passed by some mining claims and private property. The trails were a little confusing on this stretch, so we recommend bringing your map and/or GPS. The trail that leads to Kid Lake is an out-and-back offshoot trail of about .8-miles each way. There appears to be another lake above Kid Lake but a section of private property is between the first lake and second lake.
After enjoying the views at Kid Lake, we headed back to the loop trail and headed west towards McKelvey Lake. There were fantastic flower fields along the way. You have to take another offshoot trail to reach McKelvey, Cliff, and Mine Lakes. McKelvey Lake has an incredible view mid-summer. The backdrop mountains were calling us to hike further up them, but we had two more lakes to check out. From McKelvey, we continued to Cliff Lake. There were more motorized trails in person than on our Tobacco Root Mountains Trail Map, so there was a trail from McKelvey straight to Cliff (thanks motorized users). Cliff Lake was our favorite. We fished it and ended up putting out an unattended smoldering fire during an already occurring forest fire season. After putting the fire out, we headed to Mine Lake. We stopped for a quick break before heading back to complete the loop trail. The north side of the loop wasn't particularly scenic and we carefully descended down the rocky road back to the trailhead.
NOTE: This hike is on a motorized trail. If you aren't a fan of road hiking and being passed by side-by-sides or 4-wheelers, this trail might not be for you.